OUR LOCATION
Forklift Rentals in Swindon
Mitsubishi Forklift Trucks are the strongest weapons used for materials handling jobs through precise design and the latest innovation. Businesses in Swindon can now fulfil their goals and move materials quicker than ever when they hire one of these forklifts from Alto Handling.
Over the years, the experts at Alto Handling have developed specialist knowledge of Mitsubishi Forklift Trucks, from the best way to rent them to seamless servicing methods. Whether you need one forklift or ten, we are here to help you.
You can choose from our range of services and find the perfect solution. We have a vast selection of Mitsubishi Forklift Trucks for rent and buy and a licensed fleet of service vans to visit you for maintenance or repairs. We want you to have peace of mind that all your materials handling jobs will be completed to perfection.
Ready for your Swindon forklift rental from Alto Handling? Contact us today via phone or email, and we'll discuss your options.
General Enquiry
At Alto Handling, we want to ensure you always have the very best, including knowing all you need about our services. That's why we are always here to provide information if you get in touch with us via phone, email, or by filling out our form.
Innovative equipment
Your materials handling job deserves the highest quality equipment, which is why we are dealers of Mitsubishi Forklift Trucks. These innovative and award-winning machines provide excellence for all your projects.
Let's discuss your options when you contact us today.
Bespoke rentals
All businesses in Swindon now have access to forklift truck rentals, whether it's long-term, short-term, or just for a one-off job, with Alto Handling.
We also offer servicing and repairs by sending out our fleet of vans in case there is ever an emergency. We will be with you right away.
Our team of specialists are the most knowledgeable on Mitsubishi Forklift Trucks in Swindon, making us the top dealer in the area.
Why work with Alto Handling?
Alto Handling is an experienced dealer of Mitsubishi Forklift Trucks and other materials handling equipment, offering specialist services and know-how.
When you rent from us, you don't only get the opportunity to use award-winning equipment, but you can experience second-to-none customer service.
Experienced suppliers
When it comes to forklift rentals, you want to receive your equipment from a company you can trust that offers high-quality machines and responsive feedback.
Alto Handling is the number one Mitsubishi Forklift Truck dealer in Swindon and continues to supply equipment at a fantastic level.
Advanced Mitsubishi know-how
As the main Mitsubishi Forklift Truck dealers in Swindon, we pride ourselves on our knowledge of the manufacturer and all equipment we offer. If you want a forklift rental with us, we can discuss your options and discover the best solution for your project.
Long-standing specialists
Alto Handling has been dealing Mitsubishi equipment for over two decades, which has helped us win the prestigious Mitsubishi Gold Award for Dealer Excellence twice. We always aim to offer our clients the highest levels of service and ensure they get what they want.
Similarly, we are part of UKMHA, so you know you'll be getting a reliable and trustworthy forklift rental in Swindon.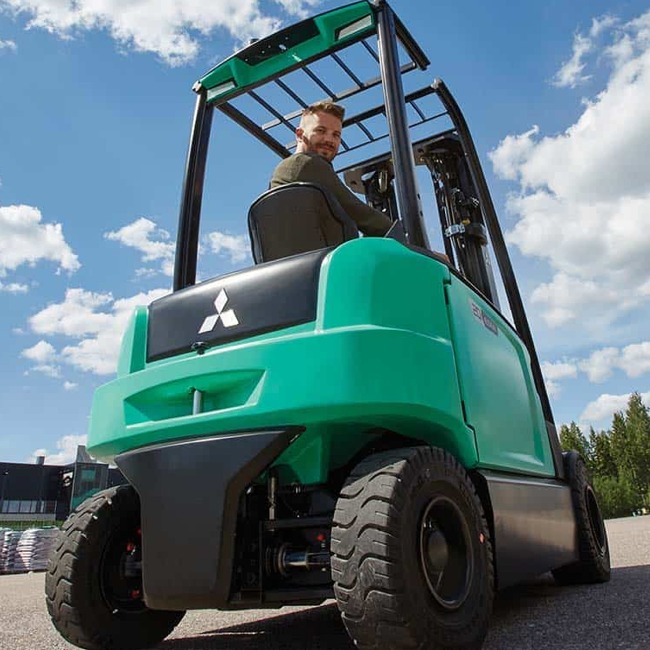 We offer a wide range of forklift products and services, and they might not all be suited to your specific project. That's why we are always available to discuss your options and find the ideal solution to help you meet your goals.
There is never any expectation of making a booking with us when you get in touch. Instead, we want to ensure you have all the information you need.
Contact us today via phone call, email, or fill out our form below, and one of our experts will get back to you ASAP.
Frequently Asked Questions
Here you can find some helpful answers to frequently asked questions.

What makes Alto Handling the best?
Alto Handling has been in the materials handling industry for over two decades, providing businesses with the best forklifts. Our team has developed a strong knowledge of Mitsubishi Forklift Trucks, which has also helped us win a number of awards.
Why do you work with Mitsubishi?
Mitsubishi doesn't only care about the environment and technology but also how much your productivity increases when you use their equipment. They design each forklift with absolute care, ensuring that you get the most out of the machine. Mitsubishi is one of the best brands in the world, and you can see this when using its products.
Where do you offer your services?
Alto Handling is based in Swindon, but we also offer services around the south coast, ensuring all businesses can get the forklifts they want and deserve.
How can I book a rental?
Booking a rental with us is super easy. All you have to do is phone, email, or fill out our enquiry form to talk to one of our specialists. We will then review your requirements before securing the rental agreement and sending you your equipment.
I have a question, can I get some help?
You can always ask for help from Alto Handling. Our experts have all the answers to your questions, so we encourage you to ask them. When you get in touch, you don't feel like you need to make a booking right there; we just want to ensure you get the answers you're looking for.
What packages do you offer?
We offer a wide range of forklifts for rent and services such as maintenance and repairs. Get in touch, and we can assemble a bespoke package for you.
Alto Handling
East Building
Claybank Road
Portsmouth
Hampshire
PO3 5NH
Tel: 023 92695475